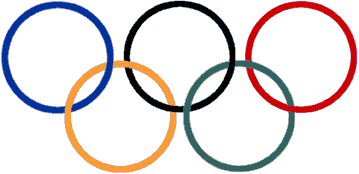 The Beijing Olympics ended with a hiss and a roar on Sunday - a satisfying end to one of New Zealand's most successful Olympic Games ever, with three gold medals -won by Tom Ashley, Valerie Vili, and the Evers-Swindell twins. On top of that, we won one silver medal and five bronze medals.

However, it didn't come cheaply. New Zealand's government spent nearly NZ$10,000,000 for every medal we won! No matter how well we did, the government had no right to exert any money off taxpayers for the Olympics (or any other sports event).

Instead, the New Zealand Olympic effort should be privately funded, by donations and sponsorship from businesses and private individuals.

Other than that quibble, I am pleased with the Beijing Games, which were enjoyable to watch. So, bring on London 2012!
________________

Another interesting thing happened on August 24: I turned 15 -which means I'm now old enough to drive!